A couple of weeks ago on a FRIGID January day, I had the pleasure of photographing (and snuggling!) sweet Baby Sarah. This newborn session was a gift from her grandmother, Carole–a wonderful gift idea for an expecting couple. Dana was one of those gorgeous new Moms who was so completely relaxed and natural during our session. And Sarah was a dream baby. She was awake pretty much the whole time but she barely made a peep. (Unless she was being changed–that is not her favorite activity!)
Without further ado, Sarah: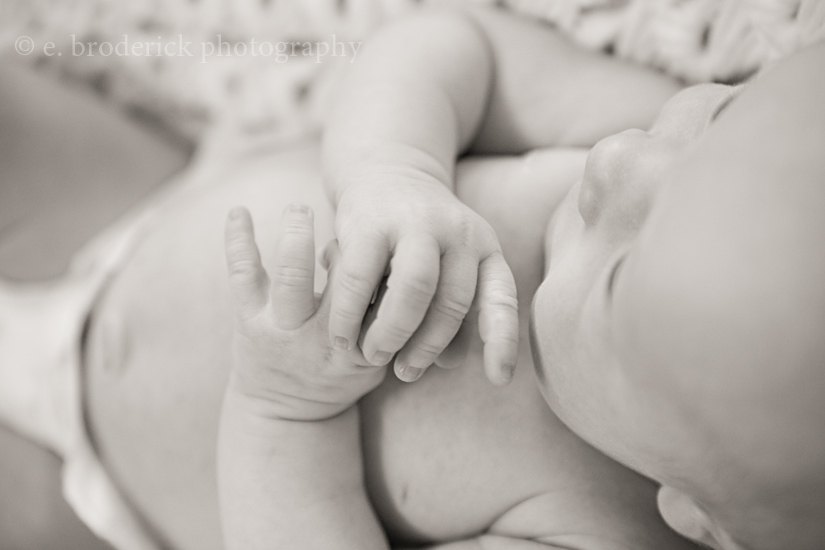 Beautiful Mother-Daughter moment.













Sarah's room wins for coolest nursery–complete with a giant surfboard!
She loves hanging on Daddy's chest:
The beautiful family:
And below, my favorite from the day. 🙂
Dana and Steve–thank you so much for having me in your home to document these special moments with your little Sarah Elizabeth. Congratulations! She is a dream come true.