Pam found me online many months ago, when she was just a few months pregnant and already looking forward to having her baby's first moments captured. We had spoken and emailed a number of times between then and her announcement of Liya's birth in early March. It was so gratifying to finally be able to meet Pam, her husband, David and their sweet baby girl after all this time!
Little Liya was a dream to photograph. All babies are, really. But Liya was so easy! She was very calm, she slept a lot and pretty much let us do whatever we wanted while I was there! There are tons of favorites from this session and, as always, I had trouble selecting just a few to share.
We started off downstairs with the whole family, and their sweet dog, Eli.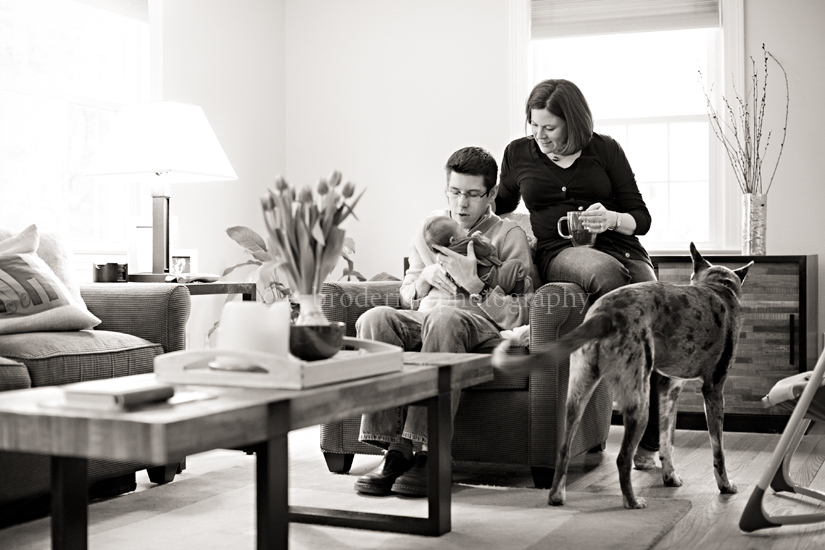 Liya was awake for this part–I love her expression here!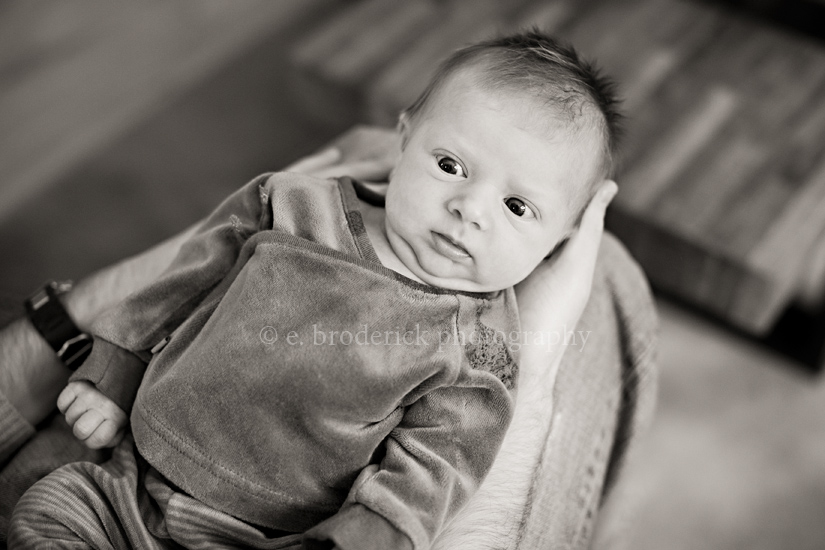 Love this next shot. Just a natural moment and in this one their cat, Schlimy, makes an appearance in the background.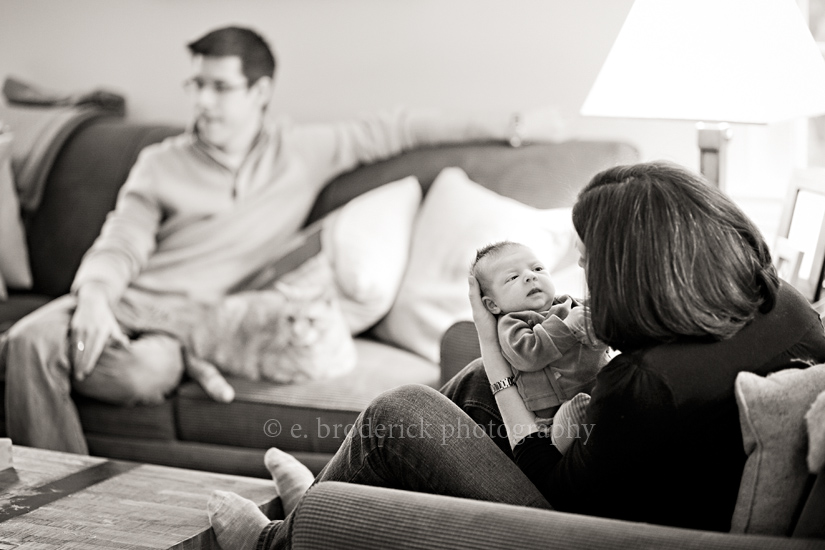 Liya was looking for a snack so I got a tour of her bedroom in the meantime. Love how they decorated! There was a little bird and an elephant theme going on. They found the pillow first and decided to incorporate the characters elsewhere, too.
They had the stuffed ones made from etsy to carry them through the nursery.




Check out the elephant her Daddy painted above the crib. That was my favorite part!
Love the next two of David snuggling little Liya:






Mommy's turn!




And the happy little family:








Gotta love the quick snap of Liya with the 2 family cats. Schlimy we saw earlier. Here is Bip, too. The 17 year old gray cat. Yup–seventeen!




We got tons of gorgeous images of baby Liya once she'd fallen back into a deep sleep:








Another few family photos…Notice the elephant family on the couch pillows below. Random but awesome coincidence given her room decor!




A quick few outside–brrr!






And one more peaceful, sleepy-baby face to linger on…




Pam and David–it was such an honor to photography sweet Liya and to be able to capture these precious moments for you all to treasure!