Last month I finally got to meet April and Amy in person after corresponding by email for months. Their wedding day had finally arrived! They flew in from South Carolina along with their "BFF-of-Honor", Teresa. April was freezing here in CT–it was only about 50 degrees for their outdoor wedding–but she toughed it out and we got some great pictures!
I joined them in their suite at the beautiful Saybrook Point Inn where they were getting ready. Gotta love those shoes!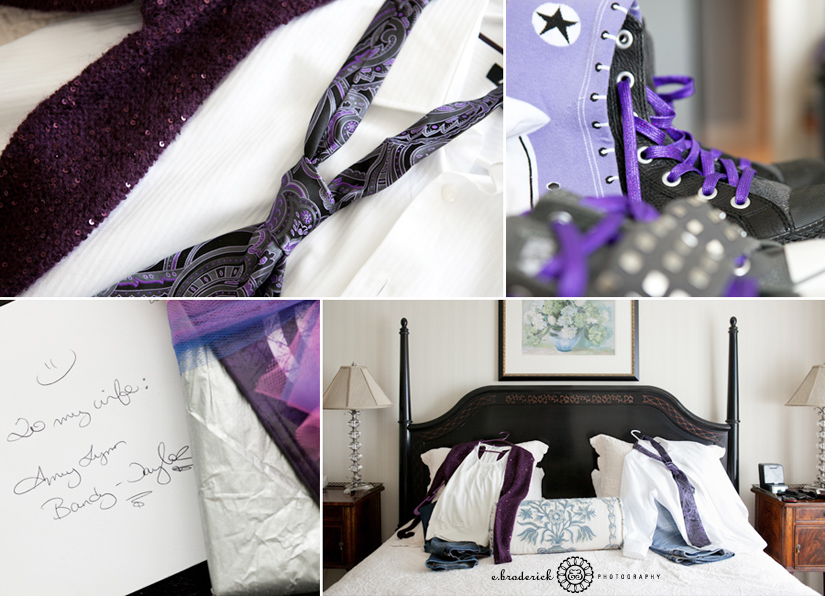 There were tons of awesome details on display and many were personal mementos in honor of loved ones.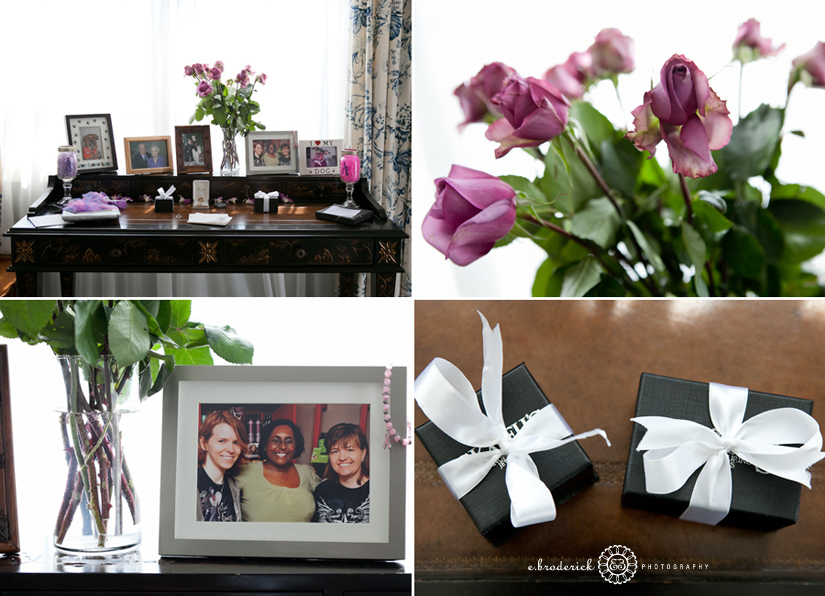 Yup–matching tattoos to celebrate their wedding!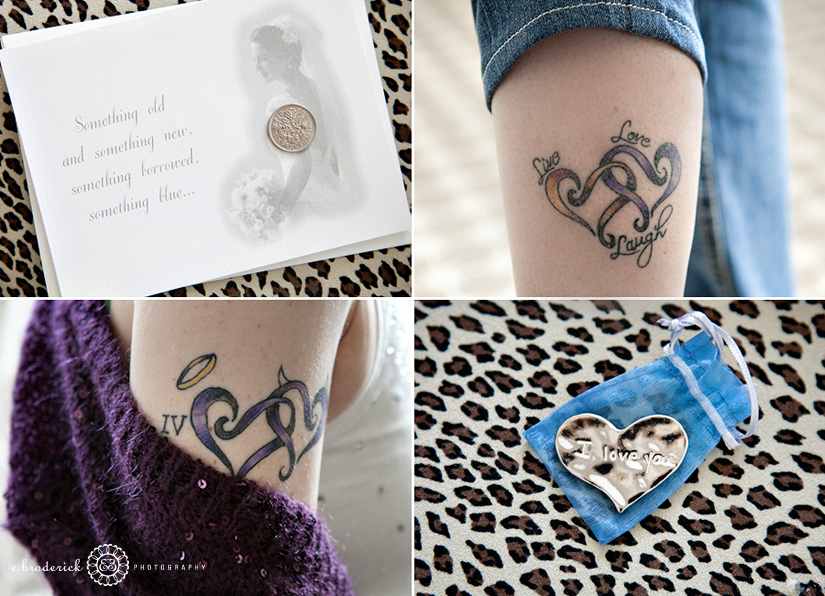 The locket (below) contained a tiny lock of hair from April's grandfather and The Lord's Prayer on one side. A photo of him with her grandmother on the other. With it is his wedding ring. They were given to April by her grandmother. They were married for around 60 years…Amazing.



April and Amy's rings are below, along with a book April had made as a gift to Amy.




Love the dark purple calla lilies they chose:




Once everyone was ready we headed out to the little gazebo on the property for the ceremony. The ceremony was officiated by Mary Coburn. I have had the pleasure of working with Mary many times in the past few years and am always amazed and touched by the thought she puts into each ceremony and her incredible connection to her couples.








Teresa, their "BFF of Honor," hands over the rings:






After the ceremony we all headed to the town hall to have their marriage license signed and made official! Such a cool moment to witness, especially since in their home state of South Carolina April and Amy's marriage won't be recognized. The significance of documenting this day for them is not lost on me.






We grabbed lots of beautiful pictures after our visit to the Town Hall. We had a few rain drops but we got lucky and the real rain never truly materialized.








Hard to pick just one but this might just be my favorite from the whole day:








Back at The Saybrook Point Inn we got a bit of sun along with the gray, cloudy skies:






Another favorite pair:






After shooting their 'formals' we headed inside for some cupcakes and gifts! Their cupcakes were super yummy. Made by Little Sister's Bake Shop in New London. If only I lived closer…sigh…




In the photo collage above you can see the knife they used was from April's parents' wedding! Love all their personal touches!




Below, April and Amy exchange gifts.




Congratulations, April and Amy! Your wedding was perfect and I was so honored to be there!