I met up with Kate, Tim and their big boy, James, this summer for a fun family session. The last time I visited James he was just a baby–6 months old. Cute as can be–check those pics out here. Well, he is quite grown up since then and just as chatty as ever! He is one of the friendliest toddlers I've met, greeting me in the driveway and talking my ear off, inviting me inside for a tour. Adorable!
Right away we visited his toy room. He was perfectly comfortable hanging out alone with me. Even with my giant camera in his face!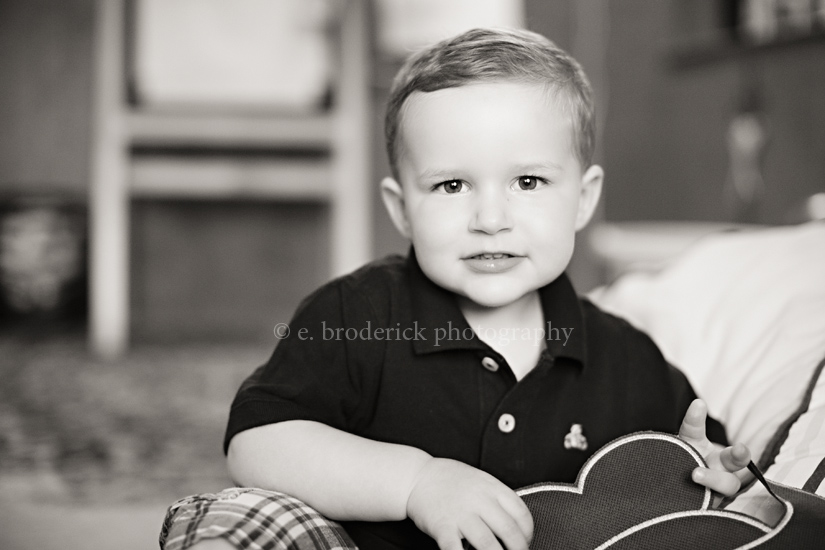 Next we sat down for a real-life concert. James sang his little heart out. It was the cutest damn thing in the world!
Full volume, folks. I could have watched all night. =)
His narrated tour next took us to the playscape out back.
Next we headed to some nearby outdoor locations for a few more:
Love this little expression below:
Just for fun–here's his adorable face from 2 years ago. Same great smile that can light up a room!
Kate and Tim–it was so fun to see you guys again. James is such a smart and joyful child–you guys are obviously amazing parents.
Thanks so much for the opportunity to capture your little man being his awesome self!  xo